Dear friends of Helsinki Lit,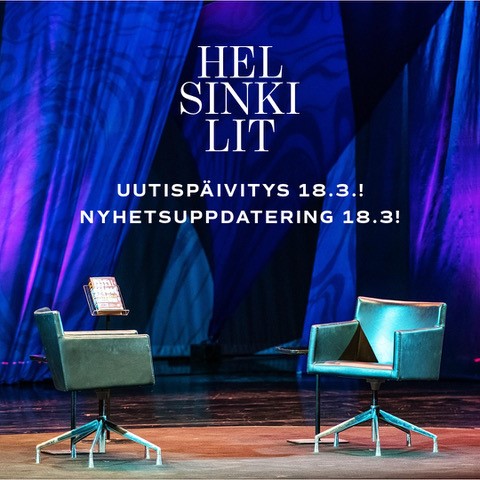 Many of you have already asked will we arrange the festival this year due to restrictions in Finland, caused by corona-virus infections. Now it is clear that the festival will not happen at least at that form as we originally had planned. Our foreign guests can not travel to Finland at the moment, and events with 500 capacity have been banned until the end of May by the Finnish government.
We are still looking for alternative solution and program together with the national broadcasting company YLE, and we will keep you updated about possible news and plans via our social media channels and website. The main events of Helsinki Lit 15.5.-16.5. are however now cancelled, and those who have bought the tickets may have their money back by contacting lippu.fi.